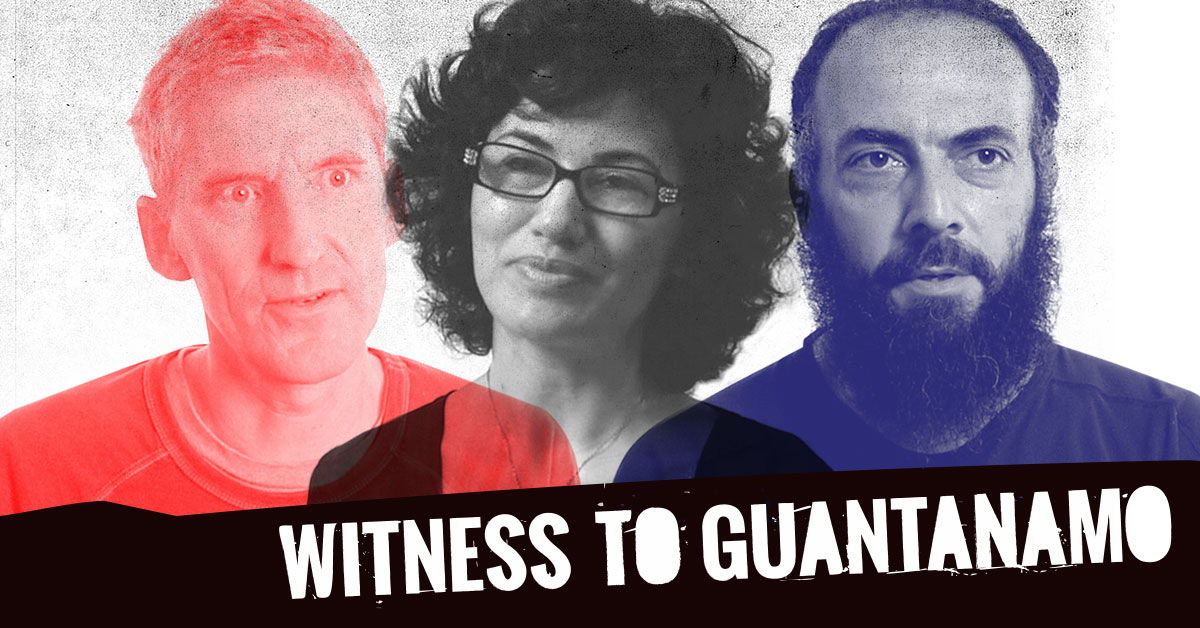 Witness to Guantanamo (WtG) is the world's most comprehensive collection of filmed stories about the prison camps at the U.S. naval base in Cuba.
Our mission is to give voice to former detainees and others who have witnessed the impact of the detention center. We offer these compelling stories to promote public dialogue, foster a shared humanity, and inspire future generations to never again repeat the mistakes of Guantanamo.
Witnesses from both sides of the wire and across the political spectrum offer rare perspectives on Guantanamo. Their stories reveal a legal black hole that delivered underwhelming security and overwhelming injustice. They move us to take action to restore America's reputation as a beacon of human rights and the rule of law. And they encourage the global community to embrace humanity as our greatest tool to make the world a safer place.
Donate via Credit Card or eCheck
Witness to Guantanamo FAQ
Is my donation tax deductible?
Yes, we are a fiscally sponsored project of Community Initiatives, which is a public 501c3 organization recognized by the IRS. Your donation is tax-deductible to the fullest extent permissible by law.
WeDidIt FAQ
Is my donation and credit card info secure?
Yes, the security and confidentiality of your information is our highest priority. We will not sell, trade or share your personal information with anyone else, nor send donor mailings on behalf of other organizations, and we will only share personal information if you have given us specific permission to do so.
How do I know that my donation was made successfully?
You will receive an emailed receipt immediately after your donation is submitted and your credit card is processed. Your donation will also show up on your bank or card statement within 1-3 business days.
Do I get a receipt?
Yes, a receipt is sent to your email inbox once your donation is processed. Please be sure to keep a copy of your receipt for tax purposes. If you select a recurring donation, you will be sent an individual receipt each period when your donation is processed.
Is my donation private?
We will not share or sell a donor's personal information with anyone else, nor send donor mailings on behalf of other organizations.